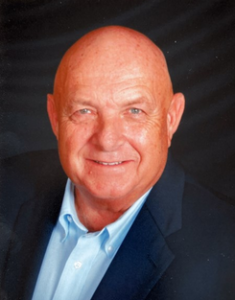 John Weatherhead passed away on April 13, 2022, in The Villages, Florida. A loving husband, father, grandfather and loyal friend, known for his easy smile and contagious laugh, John was a respected publisher, avid golfer, spirited traveler and a real sports aficionado.
He began his publishing career as a news reporter for Construction Bulletin, eventually ending up at Reed Construction Data's Associated Construction Publications, retiring as executive vice president in 2007.
However, never content to be idle, John continued to consult with Reed, then started Weatherhead Custom Publishing, working with associations, including ACPA and the Land Improvement Contractors of America (LICA). He also served on the board of directors at the Association of Equipment Manufacturers (AEM) and as secretary and treasurer of Florida LICA.
Rick Blesi, vice president of the construction equipment group of Endeavor Business Media, the publisher of Concrete Pumping magazine, says, "John treasured his relationship with ACPA. His eyes lit up when he spoke of the dynamics of this thriving association. He was a mentor, but more importantly, a close friend and confidant. I miss him every day.
"I've been in the equipment publishing industry for 30-plus years and have literally never heard a bad word spoken of John — including during the two decades I competed with him," Blesi continues. "John was exactly the husband, father and friend he appeared to be. We should all aspire to be so sincere."
Those of us at ACPA will greatly miss his kindness, dedication and humor. John was a tremendous friend of the ACPA, not just because he was our magazine publisher, but he also opened many doors of opportunity for us because he was so well-known throughout the heavy equipment construction industry.
John is survived by his loving wife of 55 years, Illona; children Alan Weatherhead (Catherine) of Asheville, North Carolina and Amy Thompson (Chris) of Athens, Georgia; and his grandchildren Beckett and Bay Thompson of Athens.
Memorials in John's name may be made to the Wounded Warriors Project, P.O. Box 758516, Topeka, Kansas 66675, or online at https://support.woundedwarriorproject.org.