Thursday, January 10, 2019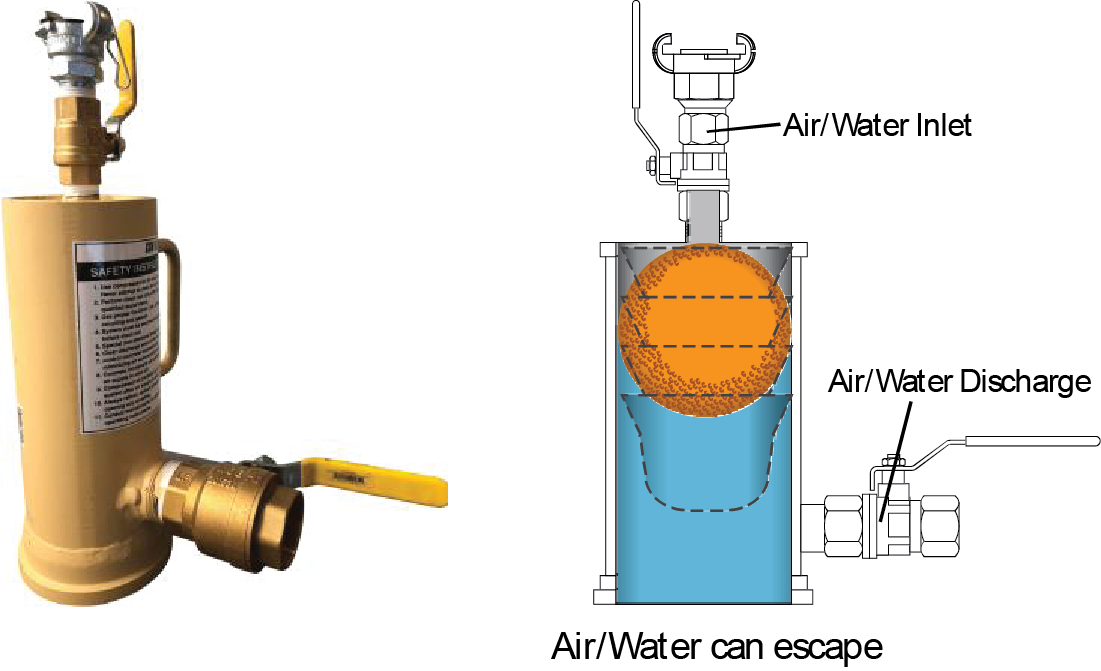 The American Concrete Pumping Association (ACPA) announces the Blow Out Cap Safety Bulletin. Please review and share copies of the PDF below with your pump operators and your customers immediately to avoid serious injury.
Safety Hazard:
Blow out caps are attached to concrete pipeline during cleanout, they allow an inlet for air or water supply. It is imperative that the correct cap design be used to insure air is released before the blow out cap is removed.
Incorrect Blow Out Cap:
This blow out cap design will not allow residual air pressure to vent if the blow out ball or go devil is pushed back against the cap. When this happens, the air relief port (which is the same as the inlet port in this design) is blocked, which won't allow air to bleed. The operator may open the relief valve and not seeing any air escaping, may think it's safe to open the line, possibly resulting in an explosion and injury.
Correct Blow Out Cap:
This blow out cap design has room between the air inlet and the discharge valve to allow the blow out ball or go devil to come back against the cap without blocking the air discharge. This will allow all residual air to be bled from the line before opening any clamps, potentially preventing explosion and injury. 
Corrective Action:
Inspect all pump trucks and job sites for correct blow out caps.

Remove incorrect caps from service immediately and disable.

Replace with correct blow out cap as shown
Please download the full PDF here.