Wednesday, August 30, 2017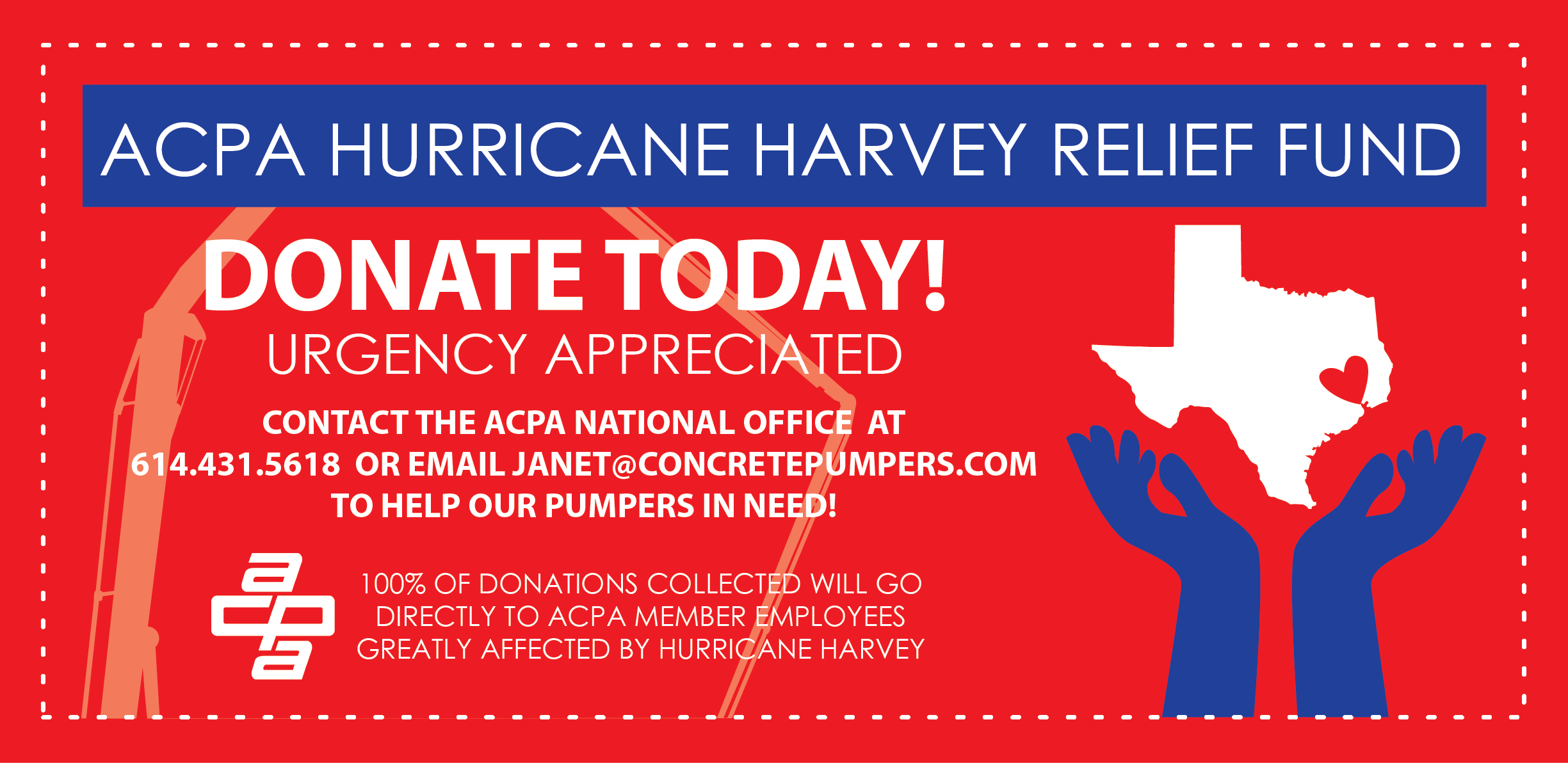 ACPA Pumpers Need Your Help!
The ACPA has several members that live and work in the areas affected by Hurricane Harvey and their employees need our help! Many have lost everything and have nowhere to go. 
Let's all show support for our concrete pumping community! 
How can I help? 
ACPA will accept the following donation methods:
Credit Card
VISA, MC, DISCOVER, AMEX
 
Personal or Company Check
Make payable to: ACPA Hurricane Harvey Relief Fund
 
Donation Pledge
We'll invoice you based on your commitment
 
100% of the donations collected will be directly distributed among all ACPA Member Employees who qualify for the assistance.  
URGENCY APPRECIATED
Please contact the ACPA National Office today to donate by calling 614-431-5618 or email Janet Kasson.