When purchasing access to an online video, you will see the video page that you are purchasing access to located in the area below the product image and description -- where it says "Content included with this product."
See screenshot below: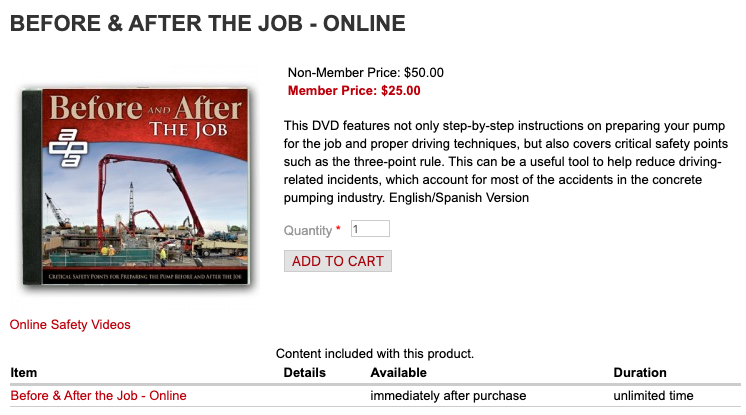 To access the video after purchasing the product, you'll click on the link in the "Item" column -- in this case, "Before & After the Job - Online" is the link.
If access has been purchased and applied correctly, when you arrive at that video page, you will have access to the embedded video.
See screenshot below: