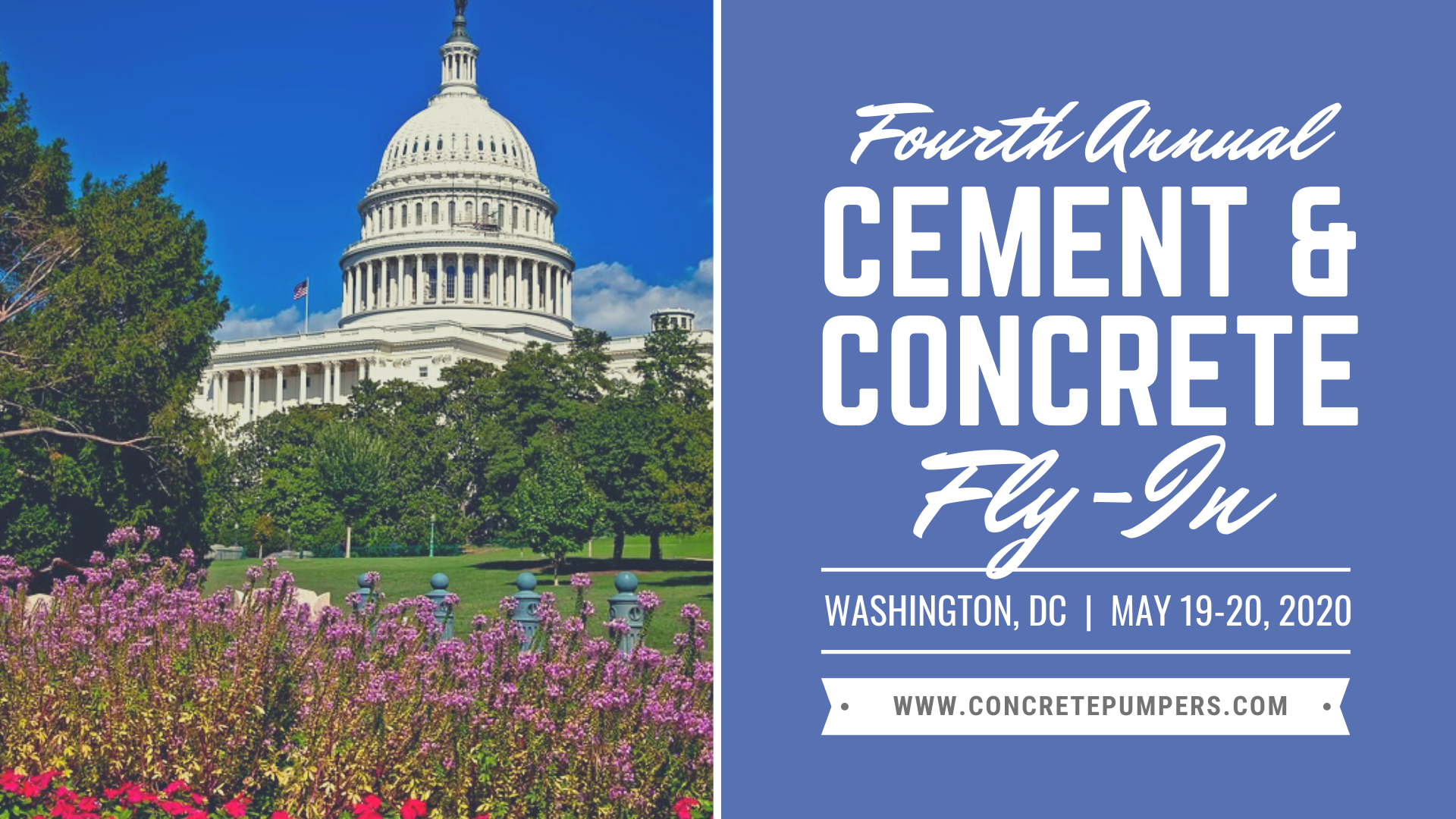 Fly-in Information:
Join the cement and concrete industry in our nation's capital on May 19th-20th to meet with congressional offices and top federal officials to discuss issues impacting the industry.
The cement and concrete industry collectively has 600,000 employees and contributes more than $100 billion each year to our nation's economy.
Please join your colleagues as we continue to elevate our industry.
Stay tuned for details on registration in the coming weeks...