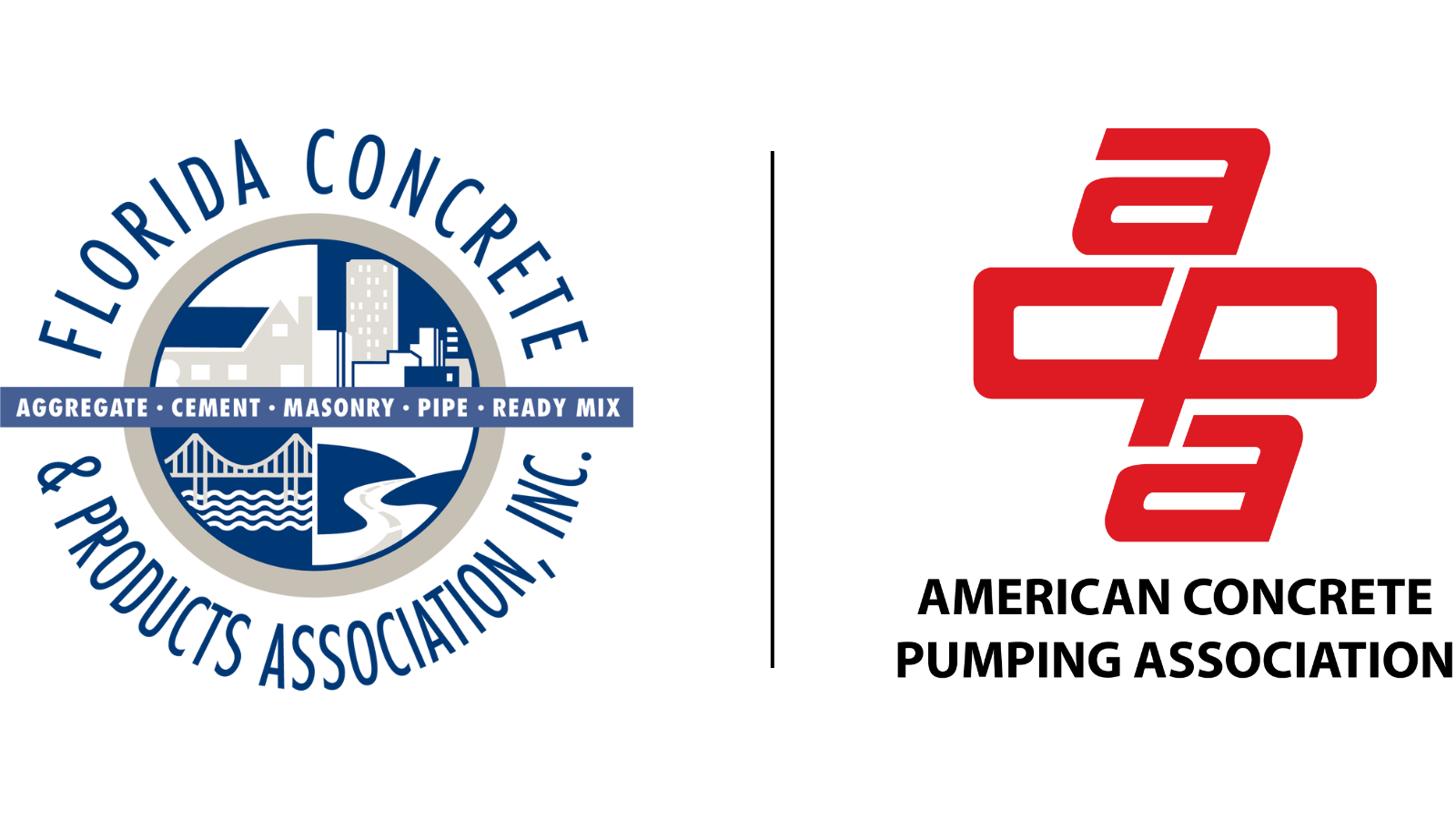 CANCELED November 11 | Daytona Beach Convention Center
101 N Atlantic Ave | Daytona Beach, FL 32118
Calling all operators! The ACPA is proud to partner with the Florida Concrete & Products Association for another Safety and Skills Competition!
Pump Operator Requirements:
One entry form per operator.

Limit of four pump operators per company.

During competition pump operators must wear company uniforms, if available, and must wear closed-toed shoes.

Pump Operators will be required to demonstrate their skill in maneuvering the boom through a series of obstacles. The Obstacle Course competition will be judged by the ACPA. The Pump Operator with the most points accumulated wins.

Employer must submit with entry form a current MVR (3 years) with no moving violations within one-year (09/01/22 to 10/01/23). 

Entry form must be completed and returned to FC&PA with entry fee of $100 per pump operator. 
The Pump Operator with the most accumulated points will be awarded $500 sponsored by the ACPA!
Entry deadline: October 11, 2023

This event has been cancelled. Our apologies for the inconvenience. For more information, contact Shawna Mitchell via email or call the ACPA National Office at 614-431-5618.