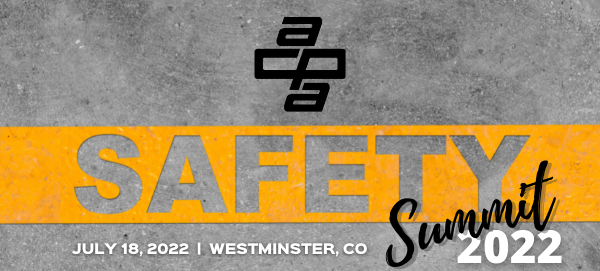 The safety training and certification landscape has dramatically changed from the last ACPA Summit in 2017. In addition to improvements implemented into the ACPA Operator Certification Program, there will also be two third-party accreditation programs introduced in the coming year.
How can ACPA programs continue to adapt to the ever-changing safety environment?  How can the ACPA continue to improve the safety culture of our industry and support these additional programs? What is the ACPA's path going forward as the industry source for safety training and certification?
We're asking for your participation in the ACPA Safety Summit 2022 to discuss these and other questions concerning the direction of ACPA Safety Training and Certification.
When: Monday, July 18, 2022
Where: Westin Westminster Hotel  |  Denver, Colorado
Time: 12:00 pm - 4:00 pm
Buffet lunch provided beginning at 11:30 am

We have secured a limited block of rooms for Sunday and Monday nights for anyone in need.
Group Rate: $139 per night
Last Day to Book: June 30, 2022

Contact Sue[at]concretepumpers[dot]com for help with reservations.