Event Date:
09/29/2023 - 8:00am

to

09/30/2023 - 12:00pm
 Event App | Event Information | Tentative Schedule | Hotel Information | Transportation | Ladies Day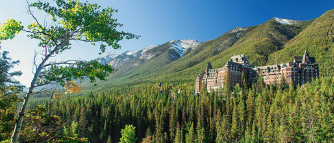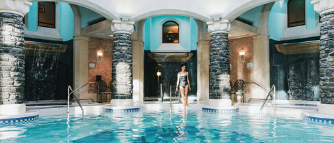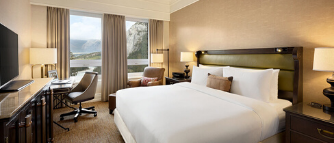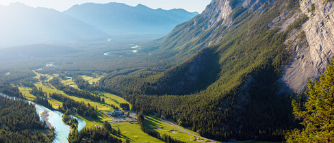 We're excited to announce we will be using an event app for our upcoming board meeting called "Whova" (pronounced who – vah). Whova is easy to set up and simple to navigate.
Some features include:
Complete day by day agendas which you can customize for the committees you are either assigned or want to attend – NO MORE CUSTOMIZED COMMITTEE CARDS
Links to download all your meeting materials
Event location maps
Receive or send event updates from staff – such as changes in dinner location, etc.
Photo uploads for sharing (a huge plus for this meeting!)
List of ALL attendees (including spouses or guests) and their contact information
Text messaging to individual attendees
And, there's also fun gaming element that we'll discuss at the meeting
Everyone attendee must use the app if they want access to meeting info – this includes spouses and guests. If you haven't done so already, send Sue your spouse/guest email address so she can add you in. Email addresses MUST be in our data base before you can login.
Using Whova also means there will be NO MORE ENVELOPES for you when you check in at the hotel.
 
Get our official event app,
Please direct questions to Sue Schumacher or Leah Gunther, or call 614-431-5618.
---
Location: Banff, Alberta, CAN | Fairmont Banff Springs
Group Room Rate: $372 USD / $499 CAD** (This does not include the fixed service fee of $12 / $16 CAD per person / per night)
If you would like rooms outside of the block, it is best to call the reservations number at 1-800-441-1414. Pre/post dates are filling up quickly!
After many years, the ACPA is excited to return to Banff, Canada for our Fall 2023 Board Meeting!
Five reasons why you should attend an ACPA Board Meeting:
Gain greater insight into ACPA programs
The opportunity to participate on ACPA committees and steer the direction of its activities
Learn industry trends, updates and new ideas
Network with industry professionals and get to know your ACPA Board of Directors and staff
Experience one of the most spectacular hotels and locations in the world
There are many more advantages to attending that are both professional and personally rewarding and will help you derive the most from your membership.
 We're looking forward to our return to Canada and hope to see you in beautiful Banff.
Please direct event questions to Sue Schumacher via email or by calling the ACPA National Office at 614-431-5618.
---
Times and locations are subject to change - please check the Whova app for the most current agenda.
Breakfasts and lunches are courtesy of the ACPA. Dinners, Ladies Day, and Tours are individual expenses and will be billed accordingly after the event. Please email sue[at]concretepumpers[dot]com with any questions. 
---
Fairmont Banff Springs
405 Spray Avenue
Banff, Alberta, Canada T1L 1J4
1-403-762-2211
Hotel Website
ROOM RATE: $372 USD / $499 CAD** (This does not include the fixed service fee of $12 USD / $16 CAD per person / per night)
If you would like rooms outside of the block, it is best to call the reservations number at 1-800-441-1414.
Pre/post dates are filling up quickly!
HOTEL CANCELLATION POLICY: 
We will accept cancellation of individual reservations made up to 30 days prior to your program arrival date (August 29, 2023), after which time a non-refundable payment equal to the reservation's full room and tax will apply to the individual's method of payment. Non-refundable payments equal to the reservation's full room and tax will apply to reservation No Shows and/or Early Departures.
HOTEL DESCRIPTION: 
Located in the heart of Banff National Park, a UNESCO World Heritage Site, the world famous Banff Springs hotel stands as a landmark in the picturesque alpine town of Banff, Alberta. Canada's "Castle in the Rockies," has been providing legendary hospitality to guests for more than 130 years.
Fairmont Banff Springs is a year-round luxury mountain resort that offers a championship golf course during the summer, unparalleled skiing in the winter, the award winning Fairmont Spa, and authentically local dining experiences. Enjoy a short stroll from the hotel and explore the charming town of Banff. Discover local galleries and museums, upscale shopping and restaurants, year-round Banff Lake Louise events, and popular local attractions including the Banff Gondola and more.
Hotel Amenities:*
Accessibility
Childcare
Bell Staff
Business Services
Concierge
Fitness & Aquatic Centre
Gift Shops
Manual Alarm Clocks
Coffee/Tea Maker 

High Speed Internet
Housekeeping
Dry Cleaning
Paid Parking
Pet-friendly
Ski & Bike Storage
Cable Television
Hair Dryer
Iron & Ironing Board
* Some services may be availabe with a nominal fee. 
---
Calgary International Airport (YYC)
80 miles (130 km) East of the resort
Airport Shuttle
Airport shuttles may be available via Banff Airporter, Banff Sedan and Pursuit from the Calgary International Airport to Fairmont Banff Springs. Schedules and rates are subject to change without notice.
Please email our Concierge team for current schedules and pricing, advance reservations are recommended.
Taxi & Limousine
Taxi and private vehicle services are available from Calgary International Airport and can be arranged by our Concierge Team. Rates are subject to change at short notice. For current pricing and availability please email Concierge.
Rental Car
All major car rental agencies are represented at the Calgary International Airport, and some are in the Banff town site.
Reservations are required. There is a Hertz office located in Fairmont Banff Springs.
Driving Directions
Take Airport Exit road to the first set of lights.
Turn left at the first set of lights (Barlow Trail)
Turn left at the next set of lights (Airport Road)
TransCanada Highway #1. You will exit from the right onto this exit ramp.
Continue on Highway#1 until you reach the Banff National Park entrance gates. 
Once you have passed through the park gates, continue driving West until you reach the first exit to Banff 
Exit, turn left at the stop sign onto Banff Avenue and continue straight. 
A National Park Pass is required when entering Banff National Park. You can purchase your pass in advance here.
---
Water Cruise | Lunch | Sightseeing & Shopping
Water Cruise on Lake Minnewanka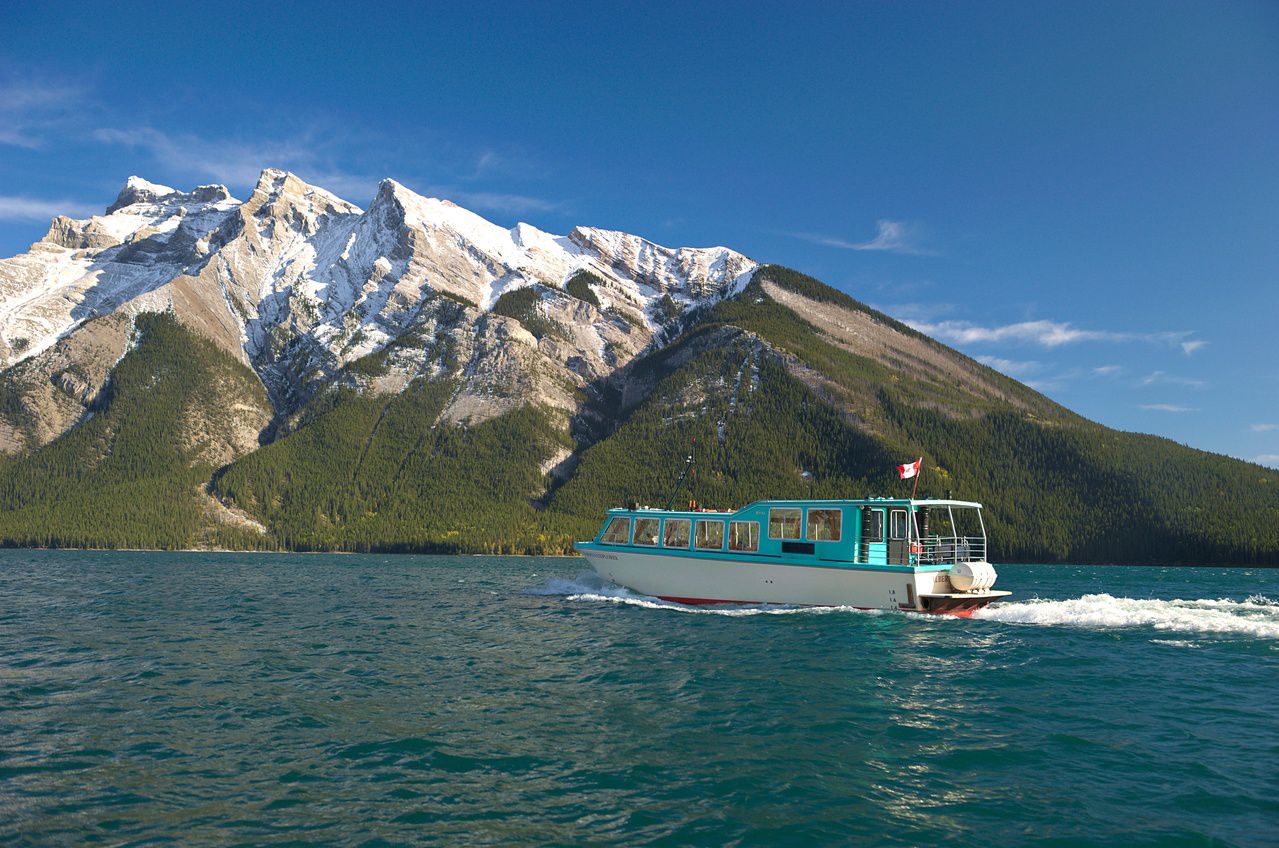 Feel the fresh mountain air, watch for wildlife and get adventurous on Banff's largest lake. Explore under the lead of a knowledgeable guide on a heated, covered boat, and take part in the long-cherished Minnewanka experience through history, geology, wildlife information and other fascinating stories. The timeless beauty of Lake Minnewanka has inspired wonder for countless generations.
Although wildlife such as bald eagles, big horn sheep, wolves and grizzly bears frequent the Lake Minnewanka area, they can be difficult to find, and we cannot guarantee that you will see them.
Features:
Approximately 1 hr
Explore Banff from a new perspective
Engaging interpretive commentary
Cost – Approximately $93 USD / $125 CAD (Includes tickets and transportation)
Sightseeing & Shopping: Banff Avenue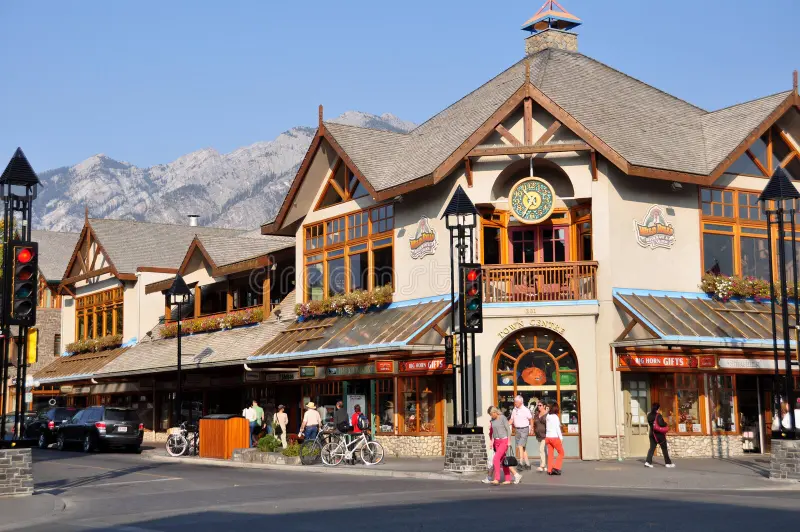 It's hard to put a finger on precisely what gives Banff Avenue its charm. It could be the majestic bookends of Cascade Mountain and the Bow River or the shared connection of residents and visitors who come here to find all they need for days spent in the mountains.
The offerings of the shops that line Banff Avenue range from the gear you may need for tomorrow's hike to gifts that symbolize the spirit of the Rockies. Stroll in and out of open doorways and gather a collection of keepsakes representing what the mountains mean to you.
Sightseeing & Shopping: Bear Street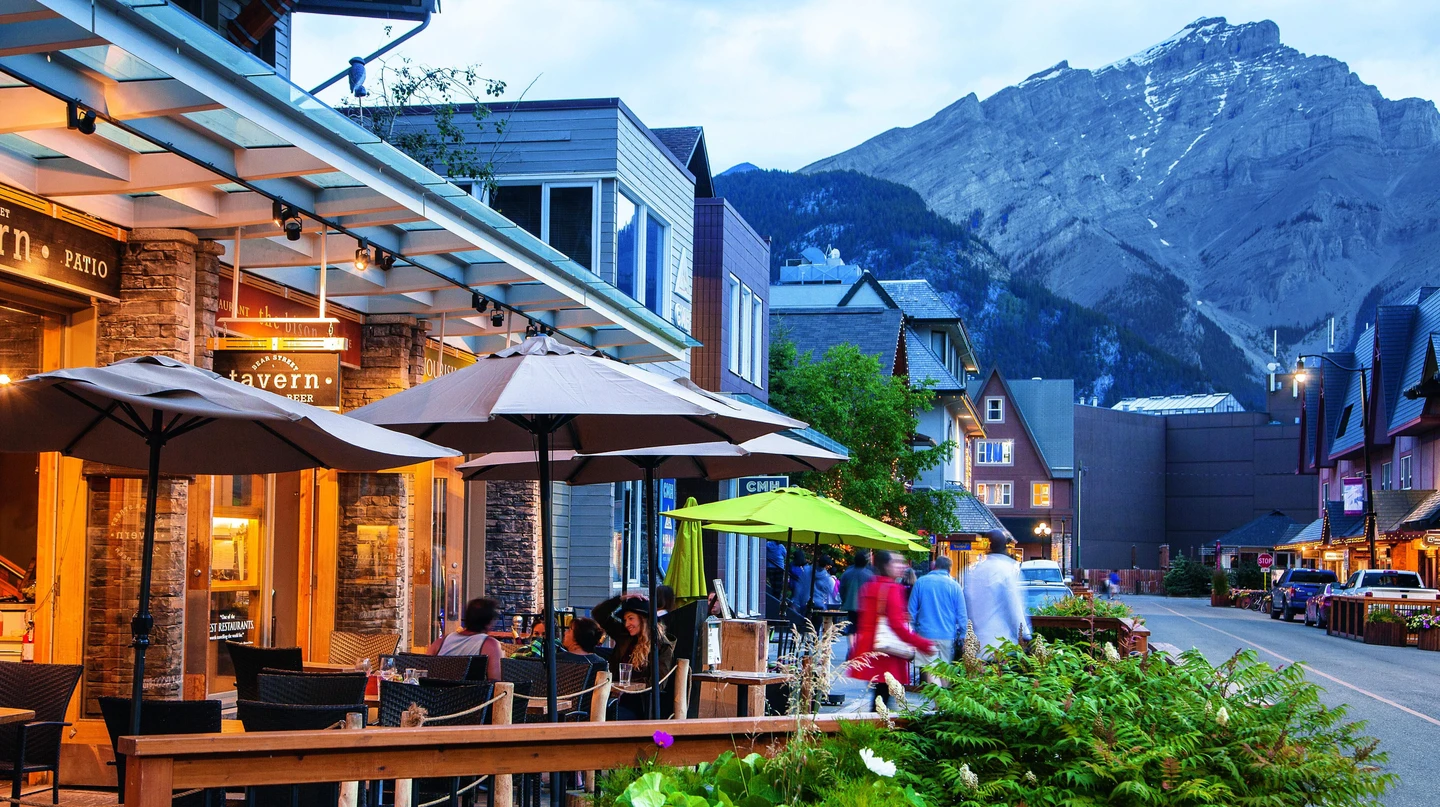 Vibrant energy flows from cafes to artisan shops and art galleries along Bear Street. This little corner of Banff is home to artists, creators and retailers who don't have to look far for their inspiration.
Meet some of these characters in their shops and studios along Bear Street as you search for the perfect pieces that speak to you. Once you've found your treasures, celebrate with a patio cocktail and watch the hummingbirds flit between colourful flowers.
Transportation is provided. Meet outside hotel lobby at 8:45 am. Bus will leave promptly at 9:00 am. 
Reservations must be secured by September 26th by contacting Sue Schumacher.