Event Date:
05/17/2013 - 8:00am

to

05/18/2013 - 12:00pm
Main Info | Speaker Bios | Session Descriptions | Agenda | Sponsorship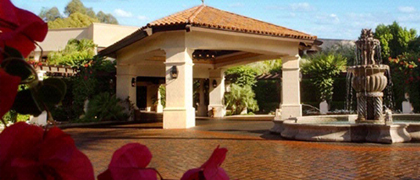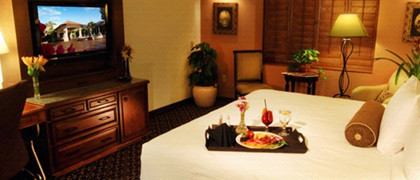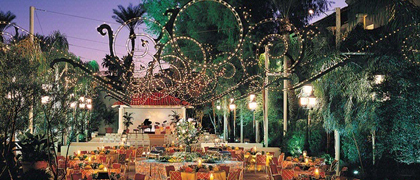 Scottsdale, AZ
Scottsdale Resort and Conference Center
Group Lodging Rate: $130.00/night
Member Registration Fee: $345.00
Non-Member Registration Fee: $525.00
 


---
There is no better event dedicated to the specific needs of a concrete pumper!
During this intense one-a-half day event, you will have the opportunity to hear from a host of engaging speakers whose sessions will inspire you to make positive changes in your business model. You'll gain a fresh approach to how you can do business in the future and the knowledge to make better business decisions. You'll also make unforgettable connections with your peers, industry leaders and professionals creating valuable experiences that will carry with you for a lifetime.
 
Whether you're an owner, manager or field personnel, don't miss your opportunity to attend this exciting event.
You can make a difference, your possibilities are ENDLESS…
---
FEATURE: Results of the 2012 Financial Benchmarking Survey

Barbara Nuss: Barb is a respected educator and expert in financial benchmarking and has created and delivered programs for diverse clients including the American Rental Association, Specialized Carriers and Rigging Association and Bank of America. She is the president and founder of Profit Soup. Her main focus is helping clients gather and use information to build value in their businesses. Barb's management and CPA background along with her years of experience working with industry leaders have enabled her to build and implement maximum value benchmark initiatives.

•    Equipment Management for Profitability - Just Because You Own it, Doesn't Mean it's Free
•    What is Overhead and Where is Profit?
•    Integrating Social Media Into Your Business — Really?

Leslie Shiner: author, speaker and trainer—has more than twenty years' experience as a financial and management consultant. She is also the author of numerous publications that focus on the construction industry including A Simple Guide to Turning A Profit as a Contractor.

•    Hot Topics in Labor Law
•    Hire Right! How to Avoid LUZIRS and Deal With the Ones You've Got

David Whitlock: David has over 25 years of experience in business immigration, compliance, employment counseling and training. He is of counsel to Miller & Martin PLLC. He is a frequent lecturer and presenter on immigration and compliance topics and best practices in employment-related topics.

•    Sales – Beating the Price Trap
•    7 Strategies for Re-Entrenpreneuring Your Business in the New Economy
•    Would Your Business Benefit From a CRM Program?

Tim McMahon: Tim is the bestselling author of five sales and management books, including: Selling 2000; Solving the Sales Management Equation; The Success Traps - The 7 Fatal Traps on the Journey to Success and Dear God! I Never Wanted To Be A Salesman!.

•    Who's Responsible? Understanding What the Addition of Responsibilities to the ASME B.30.27 Safety Standard for Concrete Pumps and Telebelts Means to You and Your Bottom Line

Rob Edwards: Rob is the product line manager of the concrete pumping line of business for NationsBuilders Insurance Services (NBIS), which specializes in concrete pumping insurance. Rob is an active member of the B30 main committee of the American Society of Mechanical Engineers (ASME).

•    Legal Contracts  – To Be or Not to Be (A Party to a Pumping Contract)

Steve Wheeless: The Steptoe & Johnson, LLP partner practices nationally, representing clients large and small in numerous industries and locations. His primary area of practice includes labor law regarding collective bargaining, contract interpretation and arbitrations.

•    Exposed! Minimizing Risk and Controlling Your Exposure

Mark Beverwyk: Mark is the director of operations (Owner) of Risk Management Partners, LLC - an organization which provides services to over 35 companies across the United States. Mark has over 20 years of experience and during that time has developed safety/risk management programs for many types of facilities and industries.
---
Valuable EDUCATIONAL Sessions
 
►FEATURED SESSION: Results of the 2012 Financial Benchmarking Survey
How much are the top performers in the pumping industry making on their bottom line? How do your expenses compare to other companies of the same size? Do you have too much debt? What can you do to improve your profitability? Using the results from the 2012 Financial Benchmarking Survey, you'll hear the answers to these and many other questions that will help you understand the cornerstones of success and allow you to elevate the quality of your business-making decisions. Don't miss this exciting opportunity to discover the possibilities that can put your business on the path to a more profitable future.
Hot Topics in Labor Law
Are you prepared for the heightened scrutiny you can expect to receive from governmental agencies and litigants regarding your compliance with labor and employment laws?  Not to mention the employer mandate provisions included in the PPACA (Obamacare). We'll also address more effective uses of restrictive covenants to protect company assets, use of arbitration agreements and/or jury waiver provisions to control litigation costs and various issues employers face in regulating or taking advantage of social media activity in the workplace. This session is not intended to give management more things to worry about, but rather give you practical solutions to best position your company for the future.
7 Strategies for Re-Entrenpreneuring Your Business in the New Economy
The economic recovery offers our industry an unprecedented opportunity to rebuild and reshape to succeed in the emerging 21st century economy. As the market continues to improve, it won't be business as usual - not only has the competitive landscape changed, so have your customers and their expectations. As you begin the process of rehiring and rebuilding operations, there is an opportunity to "re-entrepreneur"; that is to "start from scratch" by taking a new look at your company for the new marketplace. Attend this session to learn the proven strategies that will prepare you for success in an improving business climate.
Sales – Beating the Price Trap
All my customers care about is the lowest price!" You've heard this from your sales personnel and maybe said it yourself ... and gotten caught in the price trap bidding war. The fact is, when a customer says he'll use whoever gives him the lowest price, he really means he believes there's not much difference between you and your competitor. But customers do make the "not-the-lowest-price" decision all the time. Once you know why, you'll become confident offering your customer a fair price instead of always playing the lowest bid game. This session will look at how customers buy value not price, and show you how you can build more powerful value propositions to help you Beat the Price Trap.
Hire Right! How to Avoid LUZIRS and Deal With the Ones You've Got
As business begins to return and new growth opportunities become available, many companies are now looking to hire new workers. It is more important than ever before not to make mistakes in the hiring process so as to avoid hiring LUZIRS (Lazy, Undisciplined, Zero-Interest, Irresponsible, Rude, Slackers).  And what do you do with the ones you've already got? For all employers, adopting best practices in hiring not only makes good sense, but it can save you a fortune and a lot of headache now and on down the road.
Who's Responsible?
Understanding What the Addition of Responsibilities to the ASME B.30.27 Safety Standard for Concrete Pumps and Telebelts Means to You and Your Bottom Line
Are you tired of contractors telling you where to set up and then attempting to hold you responsible because the ground gave way?  In 2014, changes to ASME B30.27 – the ANSI-approved safety standard for material placement systems in the United States – will take effect, and for the first time, give concrete pumpers leverage in their fight for jobsite respect and deflection of liability in the event of an incident. This session will delve into exactly what is included in the Standard and how you can maximize its benefits to protect your business – and your profits.
Planning Your Next Purchase – What you Need to Know NOW
Let's face it. You've held off as long as you can without replacing your fleet; but now it's time to start thinking about your future. With so many types of equipment financing options available, picking the best solution for your company can be very difficult.  Learn what financing options are now available, the pros and cons of buy-versus-lease, what you need to qualify and how to prepare for your next purchase. Whether you're ready now, or in the imminent time ahead, you'll need to know what to expect before you decide to buy.
What is Overhead and Where is Profit?
Discover how you can make more money by understanding the nature of your costs! This session will help you understand the components that make up overhead and affect your profit. We will work through practical examples to help define your own overhead to be used for both estimating as well as pricing purposes. You will also learn how to determine your break-even point to improve profitability.
Equipment Management for Profitability – Just Because You Own it, Doesn't Mean it's Free
Turn your equipment into a profit center instead of a drain on profits! Many pumping companies use a variety of accounting and dispatch management systems to manage their daily jobs, but by defining and tracking the various costs of ownership and operation, you can gain a better insight of your true job costs allowing you to price your services for a greater ROI.
Integrating Social Media Into Your Business – Really?
If you thought social media was nothing more than a savvy means of keeping up with your kids' activities, think again! More and more businesses are using Facebook, YouTube, LinkedIn, Twitter and others as powerful resources to connect to their customers and potential customers. Learn how you can integrate these programs into your marketing plan to create meaningful interactions that increase customer loyalty while providing a platform for showcasing quality work. This will be an interactive session where one lucky volunteer will have the opportunity to walk through the steps of setting up their own company Facebook page as well as create a Twitter account during the presentation. Who knows, it could be you!
Exposed! Minimizing Risk and Controlling Your Exposure
Every time your pump rolls out of the yard, it leaves you exposed to a whole multitude of risks that could cost you not only a lot of your hard earned money, but maybe even the loss of your business. This session will identify some of the hazards you're subject to not only while on the road, but in your shop as well as the job site. You'll learn the preventive measures you can take to help you minimize potential losses and stay compliant with regulatory agencies such as DOT and OSHA. Don't underestimate the value of learning what you can do to limit your exposures - give your company the security it needs to pursue its goals without fear of unexpected setbacks.
Legal Contracts – To Be or Not to Be (A Party to a Pumping Contract)
Have you ever been so excited (or relieved) to get the job that you went ahead and signed a contract without fully understanding the liabilities you may be subjected? Owning a concrete pumping business is risky enough without entering into a contractual unknown. This session will discuss the legal fundamentals for understanding how to protect your interests, avoid disputes and ensure the success of your contracts and your contractor relations. You'll learn the pros and cons for having a contract – not just the after-the-fact job ticket, what contract provisions to avoid, effective disclaimer language as well as, rental company or sub-contractor – what's at stake?
Would Your Business Benefit From a CRM Program?
What is a CRM program anyway? Customer Relationship Management software programs allow you greater efficiency in the ways in which your company interacts with its customers, leads and sales personnel. But what system is best for you and just how affordable are they? Industry sales expert, Tim McMahon, will guide you through the process of determining what programs are out there and best suit the needs of your company – and your budget – as well as give you a guided tour of Tim's "best picks" for concrete pumpers. Discover how you can succeed with CRM and build a system your sales team will love while giving you more effective control over your sales pipeline.
Click here to download a PDF of the detailed agenda.
 
2013 ACPA Education Conference Agenda

Thursday, May 16
3:00 pm - 7:00 pm
Conference Registration
5:00 pm - 7:00 pm
Welcome Reception
Friday, May 17
7:00 am - 8:30 am
Welcome Breakfast | ACPA Update &
Washington Report
8:30 am - 10:00 am
Sessions
10:00 am - 10:15 am
Break
10:15 am - 11:45 am
Sessions
11:45 am - 1:00 pm
Lunch with Mack
1:00 pm - 2:30 pm
Sessions
2:30 pm - 2:45 -pm
Break
2:45 pm - 4:15 pm
Sessions
4:15 pm
Happy Hour at the Pump
7:00 pm
Friday Night Barbeque
Saturday, May 18
6:30 am - 9:00 am
Fun Run/Walk & Breakfast
9:00 am - 10:30 am
Feature Session
10:30 am - 10:45 am
Break
10:45 am - 12:00 pm
Round Tables
12:00 pm
Lunch
The ACPA Education Conference is this year's premier event for the concrete pumping industry and it's also your best opportunity to connect with concrete pumpers from all across the globe.
There are several sponsorship opportunities available below or CLICK HERE to download the PDF flyer for examples:
TABLETOP DISPLAY $3500
Draped display table for easy recognition and exposure to attendee traffic
One (1) complimentary conference registration ($345 value)
Name and logo on recognition signage at conference events
Listing in final program/conference itinerary
Post-event recognition
Pull-up Banner Stand
OUTDOOR DISPLAY $3000
Prominent outdoor display of concrete pumping equipment throughout conference
Note: You must purchase a tabletop as eligibility for an equipment display. A maximum of two (2) pieces of equipment at $3,000 each is allowed per display purchase.
GOLD SUPPORTING SPONSOR $500
Inclusion of one promotional handout or collateral* in every attendee swag bag
Listing in final program/conference itinerary
Name and logo on recognition signage at conference events
Post-event recognition
* subject to the discretion of the ACPA
USB DRIVE CARDS $900
Pre-loaded wafer usb cards with all of the conference material and custom designed to include your company logo
Given to each attendee
Fits in your wallet or pocket
2GB of storage
Full-color printing
PERSONAL MISTING FANS Options ranging from $485 - $1230
We have many style options to choose from based on your budget. Please call us to discuss what range you can work with and we will work with you to pick the best option.
Customized with your one-color logo
Distributed in attendee goodie-bags
Please contact Sue Schumacher, 614-431-5618 for more information or to become a sponsor!