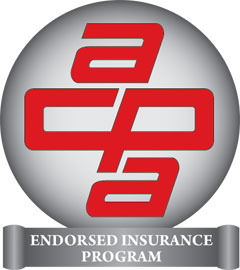 It's a fact of life in the pumping industry. Very few insurers understand what the business of pumping concrete involves. As a result, you may pay extra for coverages that aren't required and miss out on coverages that you need.
The ACPA has come up with the answer: an insurance program based specifically on the property and liability exposures that pumping companies face - at special rates that pumping companies can afford.
Contact
Norman-Spencer Agency
Debbie George
1-800-543-3248 ext. 3505
Website
ACPA Insurance
Designed specifically for the ACPA.
Administered by the Norman Spencer McKernan, Inc.
Structured as a group plan, to provide special rates.
Coverage tailored to your needs:

Comprehensive
Business Income
Contractors Equipment
Commercial General Liability
Worker's Compensation
Commercial Auto Liability
Umbrella Liability

Good safety record for participants can create dividend.
Loss prevention programs help you make your business more safe and effective.
Claims administered through nationwide network offices for speed, service, and efficiency.
Programs can be administered by local independent agents.